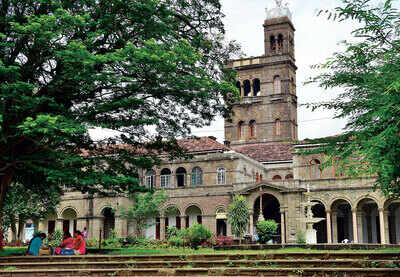 The selected books have been out of print for a decade; FILE PHOTO
35 books showcasing history of the varsity will be on shelves for the heritage walks

With a view of bringing back books which have been out of print for long, Savitribai Phule Pune University (SPPU) is set to reprint books that are in demand. From SPPU's own publication, these books have been best sellers on the campus, which the students and teachers preferred reading for their diverse topics.
The work on the same has already been started and the books would be made available soon. Dr Nitin Karmalkar, vice chancellor of SPPU, said, "Of late, the publication of the university was stopped. We are trying to revive these books which were out of print and would be of great interest for students and teachers. Few of the books in the list were quite popular few years ago. We would like to make all these books available for students during the heritage walk of SPPU as these books represent the rich history of the varsity."
Books like History of University of Puneby Raja Dixit, Relation between Marathi and Portuguese by Pandurang Sakharam and Vedic Religion and Mythology by R N Dandekar are few books that would be printed. All the books are nearly 50 years old and have been out of print for over a decade. Most of the books are based on topics like history, mythology, philosophy and anthropology, which would help students of social sciences as reference books. There are at least 35 such books that will be published again.
Babasaheb Dudhbhate, assistant professor of SPPU's department of history, said, "Most of the books in the list, which will be reprinted, have been recommended by our department. These books are written by pioneering historians and are important to people working in research in social sciences. These books have given an identity of SPPU's publication, therefore, making it available during the heritage walk, making it even more relevant. Many readers and researchers had earlier enquired about these books that prompted us to take the decision to bring them back."
["source=punemirror.indiatimes"]